Mercedes-Benz Service in Boston


If you're like most people today, you're planning on driving your new C-Class, GLK, E-Class, M-Class, CL-Class or used car for years to come. A lot of people are going so far as to aim for the 150,000-mile mark. And, with all of the real-life stories about people diving their car 200,000- and in extreme cases 1,000,000 miles, why not? It will create a lot less waste, that's for sure.
The trick to keeping your car running as it did the day you were first handed the keys - even as the odometer turns over its third zero is an easy one:  Follow the manufacturer's recommended car service schedule. Like a yearly physical; it's perhaps the easiest way to ensure smooth operation for thousands of miles to come.

Among the many Mercedes-Benz services offered at Mercedes-Benz of Boston (using genuine Mercedes-Benz parts, of course) are:
Service A / Service B maintenance (for Model Year 09-Newer Mercedes-Benz Models)

Tire rotations
Brakes repairs
Hose/line replacements
Multi-point inspections
Weird-car noise diagnoses
To schedule an appointment, simply submit our online form or call the Mercedes-Benz of Boston service center, during our regular business hours. We'll get you in, and back on the road, right away.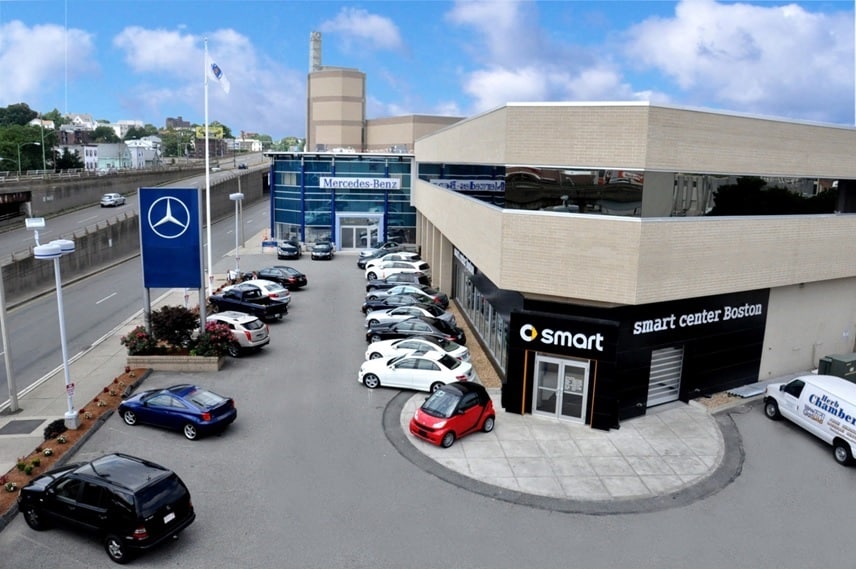 **Price advertised for Service A/Service B includes all factory-required components. Please refer to your maintenance booklet for the complete list of factory-required services and details on the specific intervals for your vehicle's year and model.